Members of the UN are poking at China over human rights abuses, and China is poking back. It is unclear what the purpose of this activity is really because the UN is not really a great defender of human rights in the first place, but it is noteworthy because the fear of criticizing the Chinese Community Party is strangely eroding.
These actions are somewhat suspicious, while the UN overlooks the worldwide COVID Pandemic and the alleged behavior by China, but are interesting to consider.
The Guardian reported on the emerging battle:
Canada has led more than 40 countries in expressing serious concerns over Beijing's repressive actions in Xinjiang, Hong Kong and Tibet, prompting a furious response from Beijing over Canada's colonial history.

The exchange at the UN human rights council on Tuesday marks the latest downturn in relations between Canada and China, which have deteriorated steadily as the two countries clash over human rights, trade and allegations of "hostage diplomacy".

Canada urged China to allow "immediate, meaningful and unfettered access" so independent observers can visit its western Xinjiang region, where UN experts say nearly a million Uyghurs and other Turkic Muslims have been detained in camps.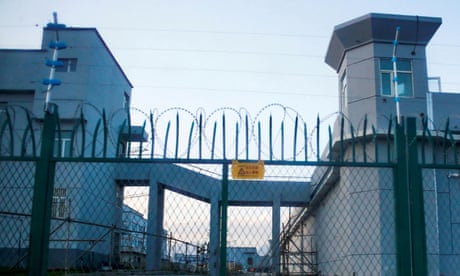 "We are gravely concerned about the human rights situation in the Xinjiang Uyghur Autonomous Region," Canada's ambassador Leslie Norton said Tuesday. The joint statement – backed by Australia, Britain, France, Germany, Italy, Japan, Spain and the US – cited reports of torture or cruel, inhumane and degrading treatment or punishment, forced sterilization, sexual and gender-based violence, and forced separation of children from their parents.
China pre-empted the statement by attacking Canada's colonial past – a move that reflected growing frustration over scrutiny of its Xinjiang policies, and its increasingly tense relationship with Canada.
Citing the recent discovery of what are believed to be the unmarked graves of 215 children at the site of a former residential school, Jiang Duan, a senior official at China's mission to the UN in Geneva, called for a "thorough and impartial investigation" into Canada's historical treatment of Indigenous peoples and compensation for victims.
Jiang's statement was read out on behalf of Russia, Belarus, Iran, North Korea, Syria and Venezuela, all of which have been accused of wide-ranging human rights abuses.
"Historically, Canada robbed the Indigenous people of their land, killed them, and eradicated their culture," the statement said.
Justin Trudeau said that Canada continued to have a deeply fractured relationship with Indigenous peoples – but he argued that Canada had taken steps to acknowledge past injustices.
China refutes allegations of abuse of Uyghurs and responded with a strongly worded statement on behalf of a group of countries saying it is "deeply concerned about serious human rights violations against the indigenous people in Canada."
"Credible reports indicate that over a million people have been arbitrarily detained in Xinjiang and that there is widespread surveillance disproportionately targeting Uyghurs and members of other minorities and restrictions on fundamental freedoms and Uyghur culture," said the joint statement read by Norton.
'Cruel treatment of Uyghurs'
The UN rights chief had addressed the Human Rights Council the previous day.
"I continue to discuss with China modalities for a visit, including meaningful access, to the Xinjiang Uyghur Autonomous Region and hope this can be achieved this year, particularly as reports of serious human rights violations continue to emerge," Bachelet said.
The Canadian-read statement said, "Finally, we continue to be deeply concerned about the deterioration of fundamental freedoms in Hong Kong under the National Security Law and the human rights situation in Tibet. We call on Chinese authorities to abide by their human rights obligations.
WHAT IS THE PURPOSE OF THE BACK AND FORTH?
The bottom line, people are ignoring COVID origins still, and focused on the treatment of Muslims, which is important, but might be part of on ongoing coverup:
China should not be rewarded for their human rights record or for releasing COVID onto the world by hosting the next Olympics.

— Lauren Boebert (@laurenboebert) June 22, 2021
Kari is an ex-Community Organizer who writes about Cultural Marxism, grassroots activism, music, IndyCar racing and political campaigns.  @Saorsa1776