Michael Bloomberg and his top associates at his namesake news conglomerate, Bloomberg LP,  have very close ties to the Chinese communist party and its propagandists and indeed Bloomberg has more access to the Chinese market than any of its competitors.
Alexander Marlow has written a book on the secret deals corporations and media outlets have with each other and the communist Chinese.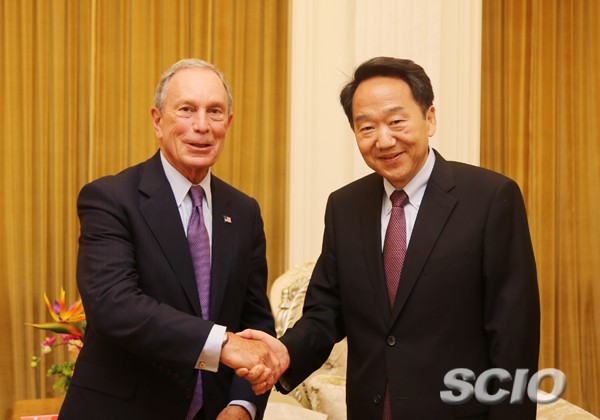 On August 19, 2015: Michael Bloomberg met with Jiang Jianguo, director of the State Council Information Office (SCIO) and deputy director of the Publicity Department of the Communist Party of China; the latter office is the CCP's department, which makes Jianguo the vice minister of propaganda. According to the Chinese government, they discussed "international exchange and cooperation in the field of media."
According to documents reviewed while researching for this book, these propagandists regulate Bloomberg LP and decide how much access Bloomberg and his company have in China, so in order to make a buck, they kiss the part you normally can't see. There is money to be made off from Chinese trade and companies like Bloomberg, Apple and Twitter are willing to do whatever it takes to get their share.
Academia is another area where they have their hand out to the Chinese and in return, they offer up their research to the communist government just to keep the money pipeline open. Even the mainstream media is anxious to cash their checks.
Lenin once said, "The Capitalists will sell us the rope with which we will hang them." But in the end, it's the Chinese who are buying the rope from rich Democrats who want to become richer.
Breitbart News is revealing images for the first time in American media that confirm the meetings. Details of the meeting, which appear here and in Breaking the News, originally were posted to an official Chinese state media website and have not yet been published in the U.S. press.
In the book, I reveal details of a year-long investigation into corporate media I conducted with a small team of researchers. Among the books' numerous bombshells, I report on the true extent to which American media outlets are willing to go to curry favor with the Communist regime in China.
At these meetings, according to the Chinese government, the CCP and Bloomberg officials discussed, among other topics, "cooperation in the field of media," "the introduction of Chinese stories to the world," and "strengthening media cooperation between China and the U.S."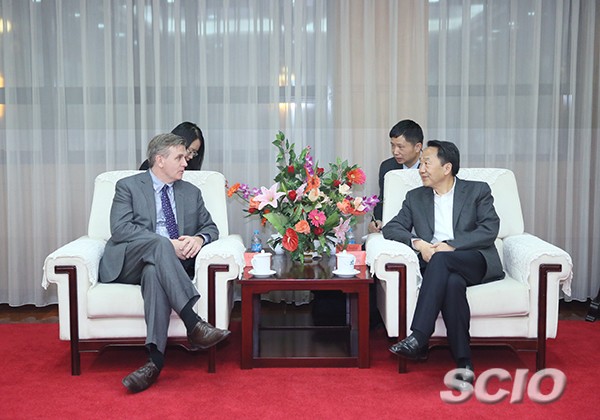 VIDEO OF THE DAY
Idiots Twerk On Ambulance After Shooting In Oakland, CA

---