Illegal aliens living in the United States will reap $80 billion dollars in child credits if Democrats have their way. One of the provisions in their spending bill would pay out Child Tax Credits to illegal aliens. Since the bill is going to be passed through the reconciliation process, they do not need a single Republican to pass the bill. But if they lose even one Democrat, the bill will not pass.
Analysis by the Center for Immigration Studies (CIS) reveals that, if passed, the bill would give illegal aliens $80 billion at taxpayer expense. It is estimated that illegal aliens would get $8.2 billion a year for ten years. Legal immigrants would get $17.2 billion a year for 10 years. That is because the Democrats want to extend the credit from one year to ten. To top it off, they can get the money even if they never work a single day.
Camarota explains:
"We estimate that illegal immigrants will receive $8.2 billion in payments from the new program annually — more than triple what they were eligible for under the old [Additional Child Tax Credit] — while legal immigrants will receive $17.2 billion. The 10-year cost just for illegal immigrants would total roughly $80 billion."
To add insult to injury, 63% of legal and illegal immigrants will receive checks, but only 52% of American citizens will.
Similarly, Camarota projects that illegal aliens would score the highest tax credit payments under the plan, getting more than $5,100 while legal immigrants would secure $4,800 payments and native-born Americans would get $4,600.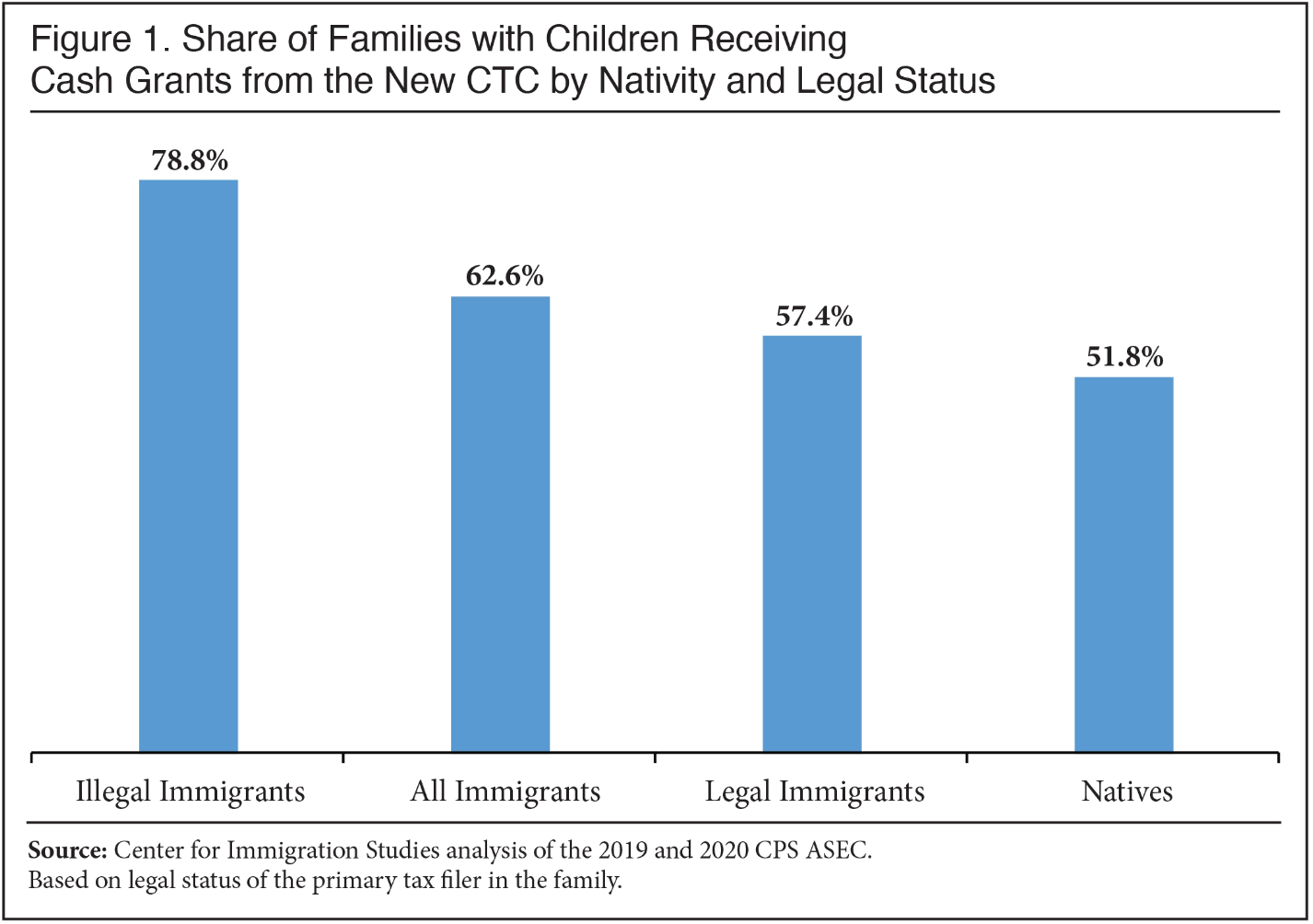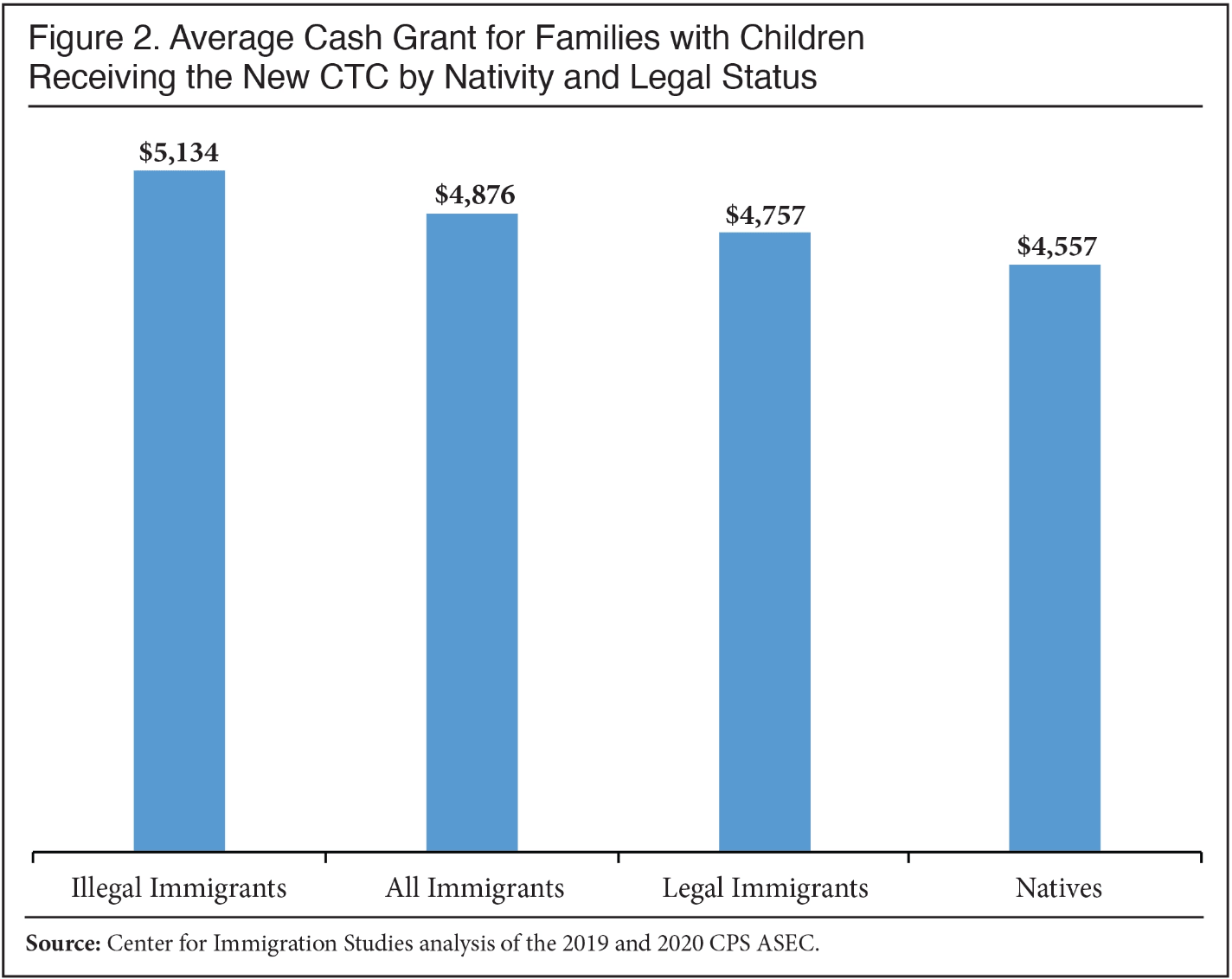 As Breitbart News has reported, Senate Democrats want to additionally include an amnesty for illegal aliens in a reconciliation package. The Senate Parliamentarian has twice now rejected Democrat plans to slip an amnesty into the package.
The Democrats' latest plan, which they have said they will take to the Senate Parliamentarian for approval, would halt deportations by providing most of the nation's 11 to 22 million illegal alien population with some form of parole to keep them in the U.S.
VIDEO OF THE DAY
Idiots Twerk On Ambulance After Shooting In Oakland, CA

---
Democrats and President Joe Biden are under intense pressure from the open borders lobby and corporate interests to ram through an amnesty in the Senate.
Most recently, open borders activists targeted Sen. Kyrsten Sinema (D-AZ).
Already, the most recent research estimates that illegal immigration to the U.S. costs American taxpayers about $134 billion annually. The research suggests that each illegal alien costs taxpayers about $9,300 every year.